Subscribe, Costs & Conditions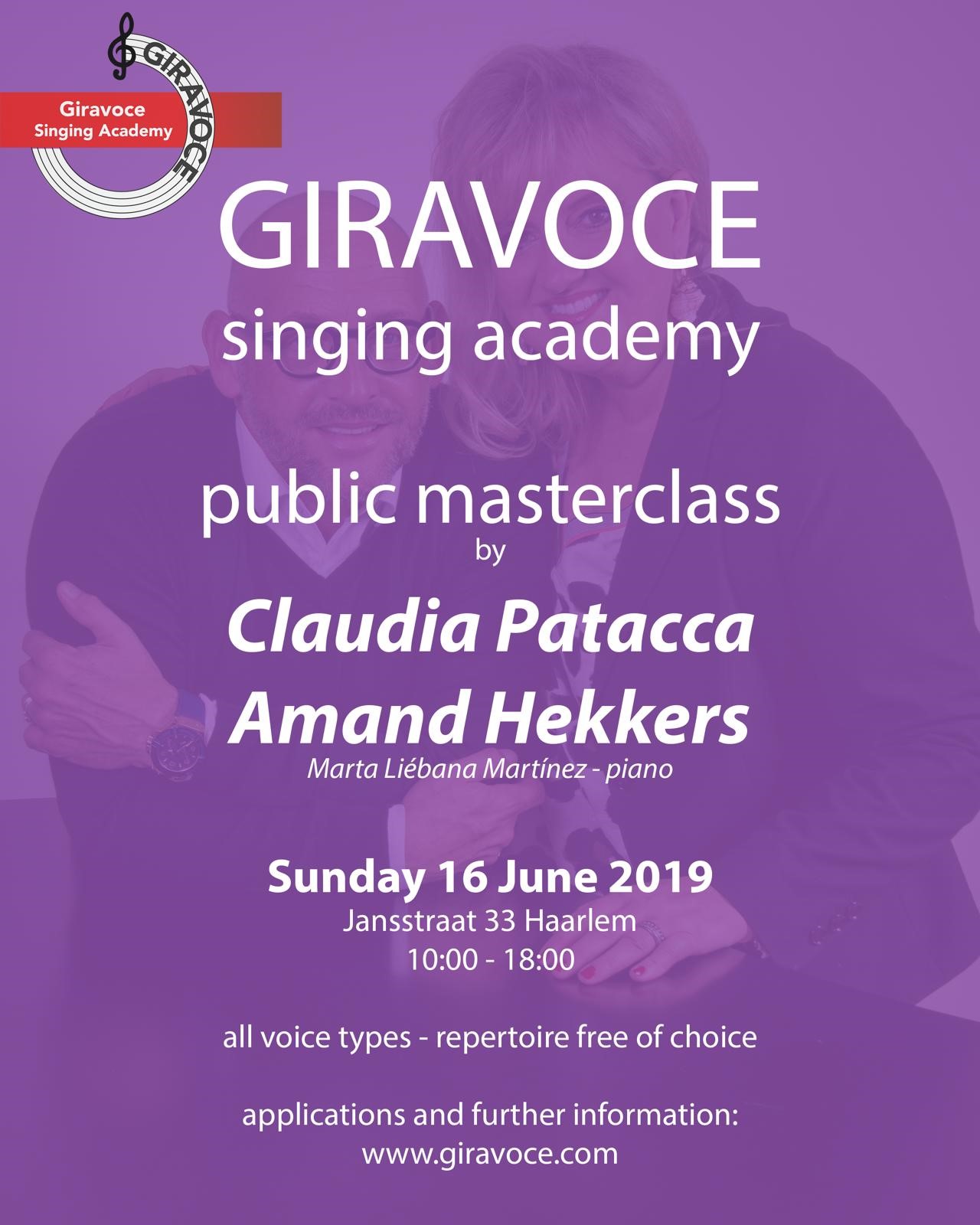 subcribe & costs: 150 euro ex tax (incl tax 181,50)
To subscibe or if you have questions please send an e-mail to claudia@patacca.nl
-------------------------------------------------------------------------------------------------------
Giravoce Opera Summer School
Giravoce Opera Summer School organizes an intensive role training course from 23-29 July 2018 at the Landesmusikakademie Heek in Germany. The Landesmusikakademie provides excellent facilities.
The course fee:
€900*,- This fee includes: all lessons and coachings, classes and performances, accommodation for 6 nights, breakfast, lunch and diner.
* This fee is based on a double room for two students. In case you prefer a single room, we charge an additional 90 euros for the 6 nights
*If you prefer to arrive one day earlier and/or depart one day later we can book you an extra night at your own costs.
*We will end the opera summer school with a concert on July 29th at 15.00H
*Check in time: July 23th at 12.00H. The program will start at 14.30H
*After enrollment we kindly request to pay a deposit of 250 euros. The payment of the remainder of the fee needs to be done at the latest one month before the course starts. For both payments we provide you with the invoices.
* Withdrawing from the course can only be done with a valid reason. In the case of cancelation the fee of the course minus the deposit will be reimbursed if you cancel one month befor the course starts. After that we will reimburse only half of the fee.
To subscibe please send an e-mail to claudia@patacca.nl
-------------------------------------------------------------------------------------------------
Operette Masterclass & Concert 4 februari 2017
Kosten deelname masterclass:
€ 181,50,- p.p incl btw
(€ 150,- netto, 21% BTW: € 31,50)
Aanmelden:
Ben jij amateurzanger, conservatoriumstudent of een professionele zanger en hou je van operette, meld je dan aan voor deze masterclass op zaterdag 4 februari 2017 via claudia@patacca.nl
Je favoriete operette aria('s) nog beter leren zingen o.l.v. twee docenten die beiden veel ervaring hebben in het operette vak.
Piano: Wouter Munsterman
Waar:
*Theater De Krocht, Grote Krocht 41 in Zandvoort http://www.dekrocht.nl
*Van 10.00 tot 17.00 masterclass door Amand Hekkers & Claudia Patacca
*Om 20.00 uur wordt de dag afgesloten met een openbaar Concert
U ontvangt na uw aanmelding via claudia@patacca.nl een factuur die u ovv factuurnummer en Operette Masterclass 4 febr 2016 binnen 2 weken na ontvangst dient te voldoen op IBANnumber NL29RABO0169168212
Publiek is tijdens de masterclass en het concert van harte welkom:
reserveren via claudia@patacca.nl of aan de kassa:
*passpartout hele dag: € 30,-
*per dagdeel: € 10,- (€ 20,- voor de hele dag, ex concert)
*alleen concert: € 15,-
-------------------------------------------------------------------------------------------
Past masterclasses
Please click <here> to download our application form
*Dates: 24 April 2016, 10.00H -17.00H
*At: Akoesticum in Ede, the Netherlands http://www.akoesticum.org
*Costs: € 150 per student ( ex € 31,50 VAT, including lunch/cofee/tea & water)
*Deposit: after receipt of the invoice, the amont of €150 has to be paid at IBANnumber NL29RABO0169168212 Attn: No C to high masterclass.
*Extra: lunch, coffee/tea and water will be provided and are included in the fee.