Vocal coaches
Amand Hekkers
Dutch tenor Amand Hekkers received his training at the Royal Conservatoire of The Hague where he studied with Meinard Kraak. He attended masterclasses with, among others, Christina Deutekom and Vera Rosza and continued his studies with Gabriella Ravazzi in Italy, Henny Diemer in Utrecht and Nelly Miricioiù in London.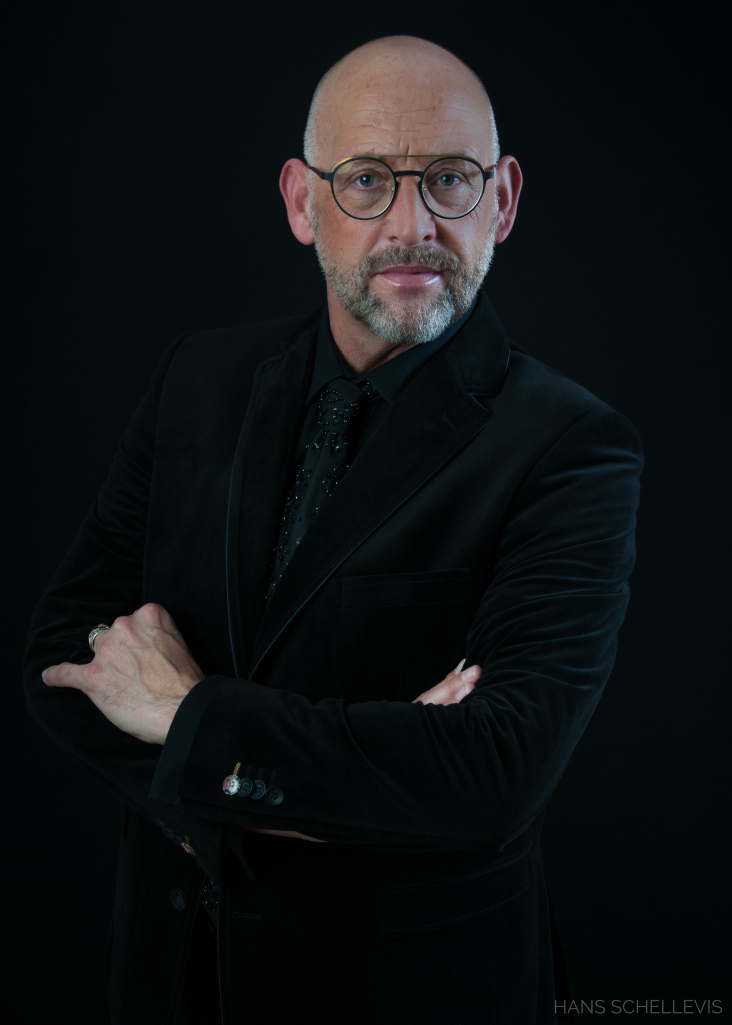 Amand Hekkers is Lecturer Classical Singing at the Royal Conservatoire of Scotland in Glasgow, and a guest teacher at the Royal Conservatoire of Copenhagen. He regularly gives master classes to young singers and is specialized in coaching tenor voices.
As soloist he sang with distinguished conductors such as Jaap van Zweden, Kenneth Montgomery, Bruno Rigacci, Ed Spanjaard, Lawrence Renes, Ivan Marinov, Jan Stulen en Arjan Tien.
His repertoire includes roles as Nemorino L'Elisir d'Amore, Arvino I Lombardi, Macduff Macbeth, Gaston La Traviata, Abdallo Nabucco, Borsa Rigoletto,
Don Eusebio L'Occasione fa il ladro, Coryphée Le Comte Ory, Tebaldo I Capuleti e i Montecchi, Elvino La Sonnambula, Rodolfo La bohème, Nadir Les Pêcheurs de perles, Gonzalve L'Heure Espagnole, Le Remendado Carmen, L'aumônier Dialogues des Carmélites, Brabantische Edle Lohengrin and Moser Die Meistersinger von Nürnberg (both released on cd, conducted by Jaap van Zweden).
As a singer of Lieder, he performed at the Kleine Zaal of the Concertgebouw in Amsterdam and was a guest at music festivals in Zeeland and Friesland where he performed Britten's Canticles with horn player Frank Lloyd and the world premiere of Lieder by Wim van Lichtenberg.
He sang the tenor solo parts in Puccini's Messa di Gloria and Bizet's Te Deum in Leipzig, Dresden and Weimar. His other oratorio repertoire includes, among others, the Petite Messe Solennelle by Rossini, Mozart's Krönungsmesse and Great Mass in c, Gounod's Messe Solennelle Sainte Cécile, Haydn's Die Schöpfung, The Messiah by Händel and Dvorák's Stabat Mater.
---
Claudia Patacca
Dutch
soprano Claudia Patacca finished her study
Cum Lauda
at
ArtEZ, Institute of the Arts
in Holland and gained the
Tubantia Prize
. She continued her studies at the International Opera Center in Amsterdam. Claudia made her concert debut with Poulenc's Gloria during her study and made her operatic debut in Amsterdam during the Holland Festival as Voice from heaven in Le Roi Arthus by Chausson, conducted by
Edo de Waart.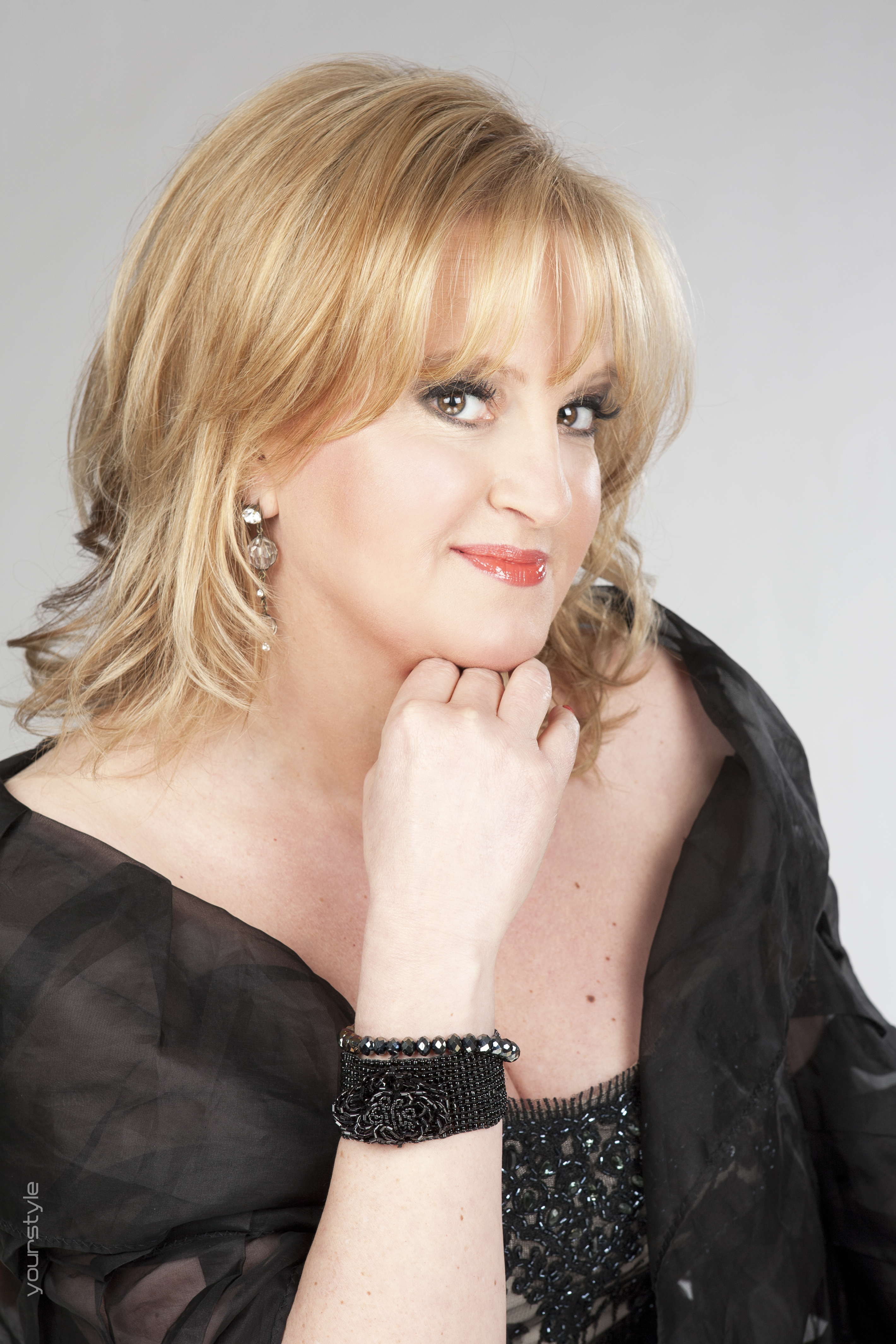 Claudia is a professor classical singing at ArtEZ, Institute of the Arts in Holland. She initiated and directed several productions for students such as: Il segreto di Susanna by Wolf-Ferrari, Soapera with opera highlights, Mein Liebeslied muss sein Walzer sein with operette highlights and the Johannes Passion by J.S. Bach.
Claudia gave masterclasses at the Conservatorio del Liceu in Barcelona, Jazeps Vitols Latvian Academy of Music in Riga, the Estonian Academy of Music and Theatre in Tallinn and at the Malmö Academy of Music and the Franz Listz Hochschule für Musik in Weimar. In Holland she initiated together with tenor Amand Hekkers Giravoce Singing Academy organizing several masterclasses.
Claudia appeared on stage for exemple at De Nationale Opera (DNNO) in Amsterdam, La Monnaie in Brussels, Operhaus Frankfurt, Operhaus Halle, Dutch Touring Opera Compagnie (Nederlandse Reisopera) and Opera Zuid Maastricht, as Donna Anna in Don Giovanni, Ortlinde in Die Walküre, Rosalinde in Die Fledermaus, Ninette in L'Amour des trois Oranges by Prokofjev, 1e Dame in Die Zauberflöte, Gretel, Sand and Taumännchen in Hänsel und Gretel, Blumenmädchen in Parsifal, Second Niece in Peter Grimes by Britten, Anna in Nabucco with conductors as Simon Rattle, Antonio Pappano, Kenneth Montgommery and Ton Koopman. She also appeared on stage as Elettra (Idomeneo, Mediterranean Festival of Arts, Crete), Violetta in La Traviata, Madame Silberklang in Mozarts Der Schauspieldirector, Euridice in Orfeo from Gluck, Ann Trulove in The Rakes Progress by Stravinsky, Queen Tye in Achnaton by Glass, Fatime in Abu Hassan by Von Weber, Marthe in the modern opera Marthe by Willem Dragstra, with conductors as Jaap van Zweden, Neil Stullberg and Jan Willem de Vriend.
Claudia has a passion for song. She gave many recitals with pianist Marien van Nieukerken with various programs including the Mignon Lieder by Hugo Wolf, Vier letzte Lieder by Richard Strauss and the Wesendoncklieder by Wagner.
She also recorded the integral songs of Arthur Honegger in Virginia with baritone Sinan Vural and pianist Nick Ross. This unique CD contains 62 most unknow songs and is available at Centaur Records. In Osaka and Kyoto she gave concerts and liedrecitals with the Kyoto Symfonic Orchestra conducted by Tesuro Ban. The Schönberg Ensemble invited her to perform Des Todes Tod by Hindemith. With the Valerius Ensemble she gave many chamber music recitals including world premiers by Dutch composers. With the ensemble Musica Classica she performed recitals with the theme 'Musical Ferrytales'. During the Rhijnauwenfestival Claudia performed Der Hirt auf dem Felsen by Schubert and the Liebesliederwalzer by Brahms. Members of the Concertgebouw Orchestra invited her to perform in the 'Kleine Zaal' of the Concertgebouw in Amsterdam with songs by Schubert and Diepenbrock.
Recently Claudia appeared in concerts singing highlights by Puccini from Manon Lescaut, La Bohème and Tosca, Mahler 4, Beethovens Night Symphony with the Orchestra of the Eighteenth Century conducted by Kenneth Montgommery, the 14th Symfonie by Shostakovitsj with De Nieuwe Philharmonie Utrecht conducted by Johannes Leertouwer. She also sang Poulenc's Gloria with the Dutch Radio Filharmonisch Orkest conducted by Hans Graf in the famous Concertgebouw in Amsterdam.
Her concert repertoire spans works from Händel to composers from the 21th century. Claudia is also a first call soloist in oratorium and concert repertoire. She was invited at festivals on Malta: Valletta International Baroque Festival with the Coffeekantata by Bach, La Toilette de Venus by Francois Colin de Blamont with the Valletta Baroque Orchestra and the opera Pimpinone by Telemann (live pasta making & cooking on stage) with the Combattimento Consort Amsterdam, on Crete as Elettra in Mozarts Idomeneo. Other highlights include productions and concerts with conductors as Sir Simon Rattle , Carlo Rizzi, Antonio Pappano, Kenneth Montgommery, Ed Spanjaard, Jan Willem de Vriend, Edo de Waart, Jaap van Zweden, Andreas Spering, Ton Koopman and Johannes Leertouwer.
Other various concerts are Elias and Paulus by Mendelssohn, Verdi's Messa da Requiem, Britten's War Requiem, Stabat Mater and Petite Messe Solennelle by Rossini, Jeanne d'Arc au bûcher by Honegger, Requiem by Michael Haydn conducted by Christian Zacharias with the Nothern Symfonia of England, Egmont by Beethoven with the Kyoto Symfonic Orchestra in Japan, Ein Deutsches Requiem Brahms with the Netherlands Symphony Orchestra conducted by Klaas Stok, Hohe Messe by Bach with the Combattimento Consort Amsterdam conducted by Jan Willem de Vriend, Le Mystère de la Nativité by Frank Martin with the Radio Symfonic Orchestra conducted by Marc Soustrot, Golgotha by Frank Martin with the Radio Filharmonic Orchestra conducted by Jan Latham Koening, cantata Der Weiberorden and Die Landlust by Telemann, Mozart aria's with the L'Orfeo Baroque Orchestra conducted by Michi Gaigg, during the Festspiele 'Styriarte' in Graz, 9th Symfonie Beethoven conducted by Claus Peter Flor with the Netherlands Philharmonic Orchestra.
She has also taken part in several Opera Matinees at The Concertgebouw in Amsterdam including roles in some more unknown operas as Der Liebe der Danae (Königin Europa) by R. Strauss, Das Nussnusschi (Ratasapa and Drittes Mädchen) by Hindemtih, Don Carlos (Voce del Cielo) by Verdi, Semiramide (Azema) by Rossini, Le Roi Arthus by Chausson with conductors as Gerd Albrecht, Edo de Waart, Ion Marin and Carlo Rizzi.
Claudia recorded 4 Mozart CD's for Brilliant Classics as Vitellia in La Clemenza di Tito, Costanza in Il Sogno di Scipione, Tamiri in Il Re Pastore and in Venere in Ascanio in Alba.